Candle Collection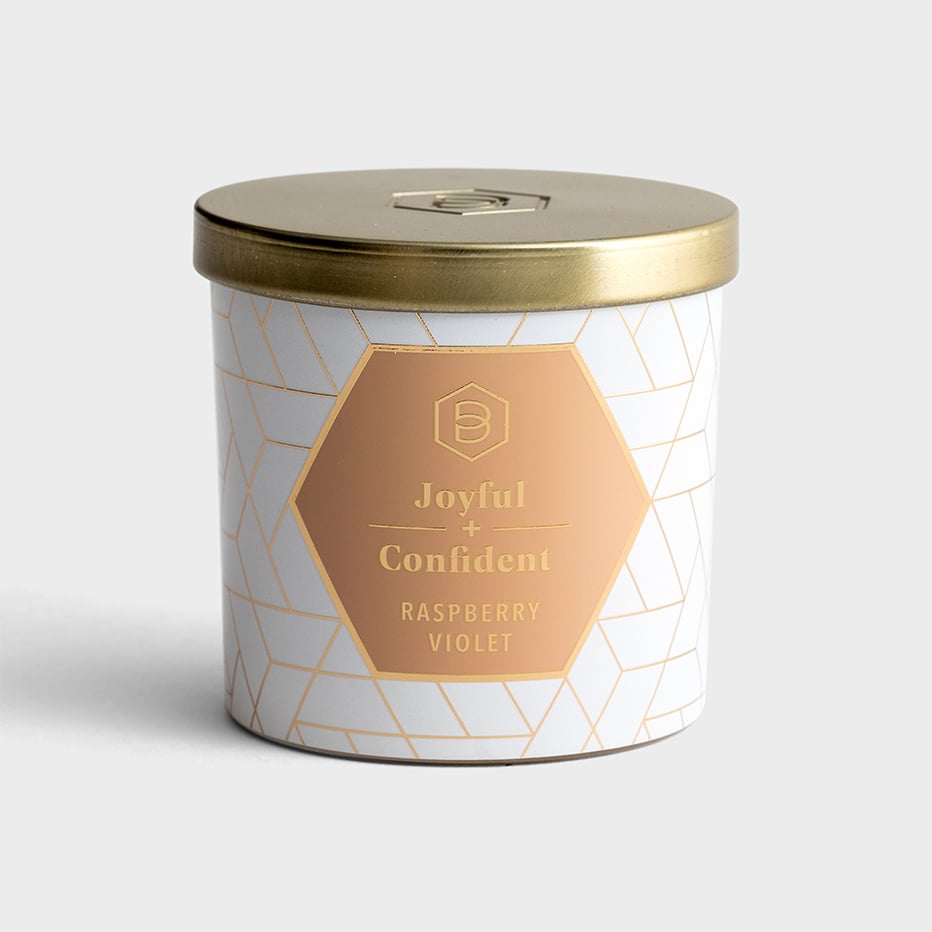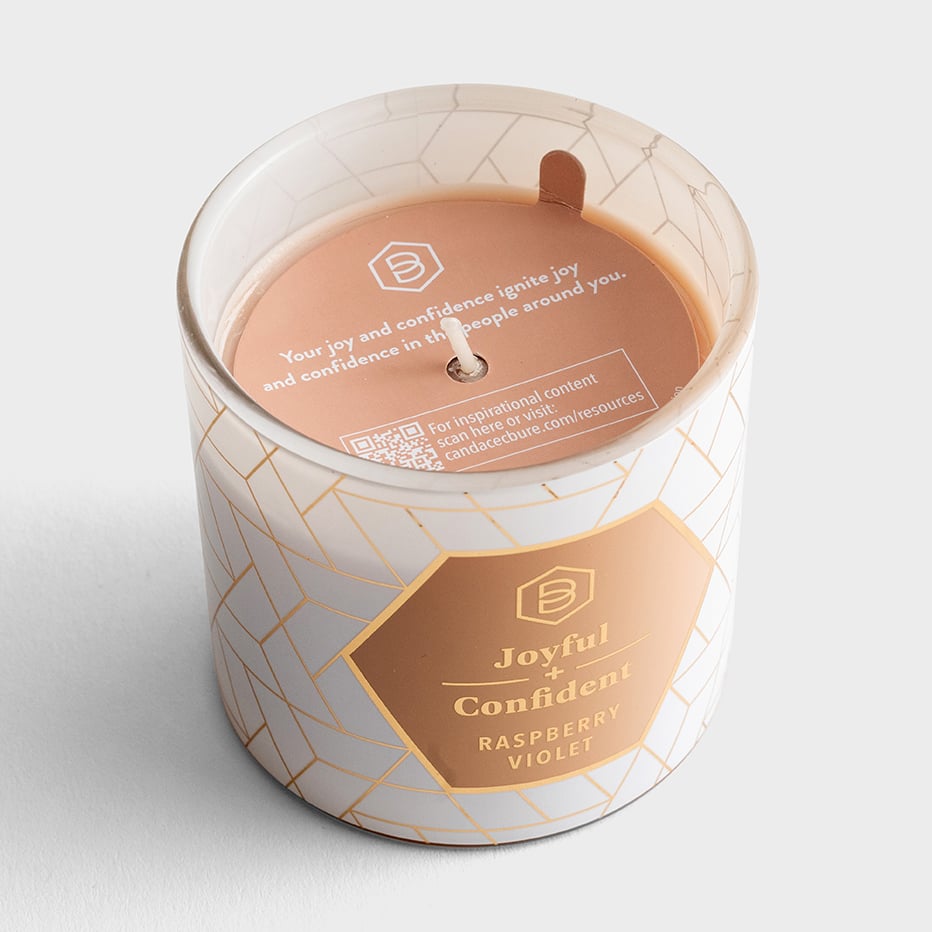 Joyful + Confident
^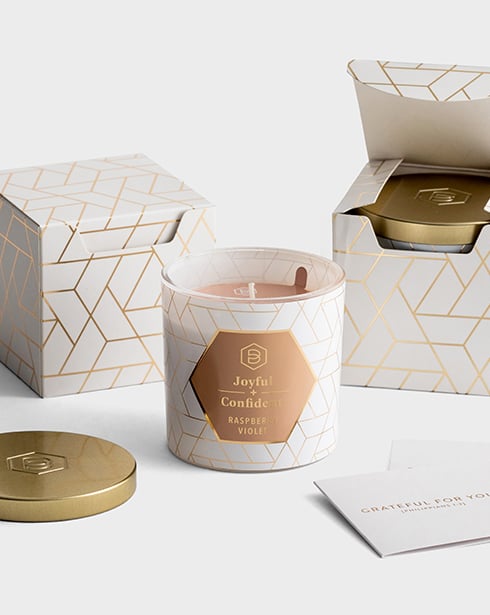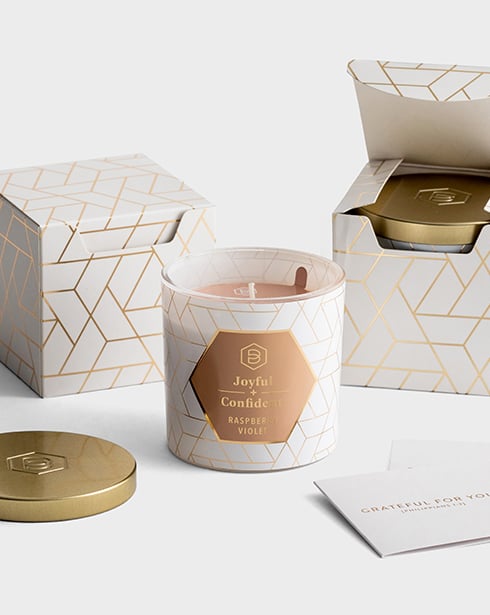 Have you ever faced something that seemed impossible? I know I have! In those moments my response to what is before me makes all of the difference. How do you react in situations like these? You might answer overwhelmed, scared, worried, unprepared, etc. Confident and joyful probably didn't make your list because joy and confidence are generally the last things we feel in situations like these. And that's completely normal. It takes time to find our confidence, courage, and even joy in difficult circumstances.

The story of Mary, who was Jesus' mother, is a great example of someone who faced an unexpected circumstance—her journey from fear to confidence and joy took some time. Mary was an engaged young woman making plans for her future when an angel appeared to her and told her that she would have a baby. The angel told her to name the baby Jesus because He was the Messiah who would save His people from their sins (Matthew 1:21). Wow! Mary's life was taking a totally different path than she ever anticipated and she was understandably shocked. To help Mary believe this unbelievable news, the angel also told Mary that her cousin, Elizabeth, was pregnant. Elizabeth was unable to have children so this news would serve as confirmation to Mary that the angel was telling the truth and that God was doing some remarkable things in the lives of these two women.
Read More
Mary set out and hurried to a town in the hill country of Judah where she entered Zechariah's house and greeted Elizabeth. When Elizabeth heard Mary's greeting, the baby leaped inside her, and Elizabeth was filled with the Holy Spirit. Then she exclaimed with a loud cry: "Blessed are you among women, and your child will be blessed! How could this happen to me, that the mother of my Lord should come to me? For you see, when the sound of your greeting reached my ears, the baby leaped for joy inside me. Blessed is she who has believed that the Lord would fulfill what He has spoken to her!" LUKE 1:39-45 CSB

When Mary sees that Elizabeth is pregnant and when Elizabeth acknowledges that Mary will be the mother of the Messiah, Mary's response turns from hesitancy to confidence and joy:

And Mary said: My soul magnifies the Lord, and my spirit rejoices in God my Savior, because He has looked with favor on the humble condition of His servant. Surely, from now on all generations will call me blessed, because the Mighty One has done great things for me, and His name is holy. LUKE 1:46-49 CSB

Hopefully, Mary's journey from shock to joy and confidence encourages you. Sometimes life takes an unexpected turn that leaves us feeling overwhelmed and less than confident for what we face. It's a journey to process our circumstances but ultimately we can arrive at a place of confidence and joy. But it takes time and that's more than okay.
Read Less
Shop Candles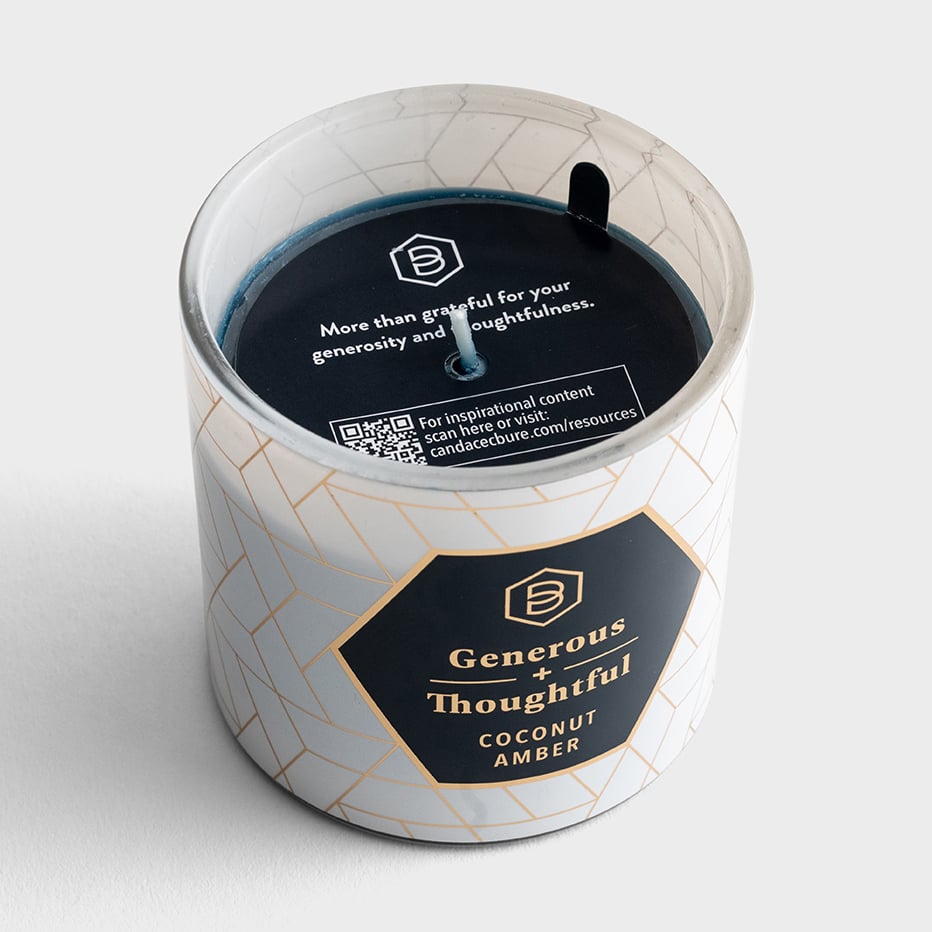 Generous + Thoughtful
^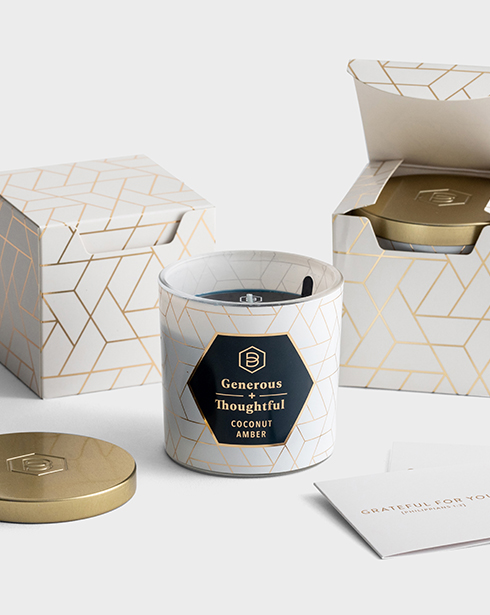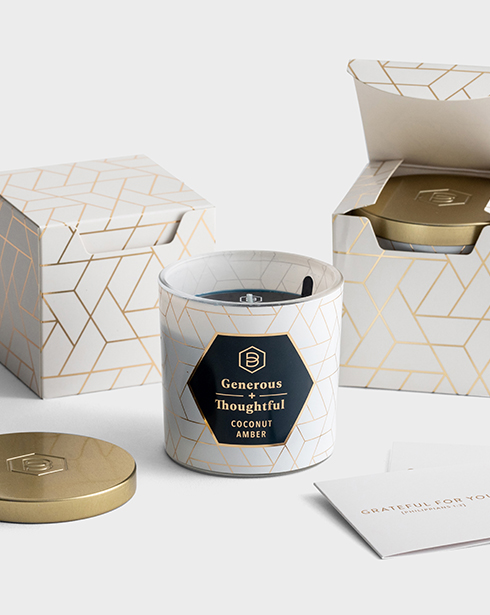 Do you know anyone who lives a lifestyle of thoughtfulness and generosity? How does their generosity and thoughtfulness impact you? It can be easy to think we have to be elaborate when it comes to thoughtfulness and generosity but the story of the Shunammite woman is a reminder of how simple generosity and thoughtfulness can make a difference:

One day Elisha went to Shunem. A prominent woman who lived there persuaded him to eat some food. So whenever he passed by, he stopped there to eat.Then she said to her husband, "I know that the one who often passes by here is a holy man of God, so let's make a small, walled-in upper room and put a bed, a table, a chair, and a lamp there for him. Whenever he comes, he can stay there." II KINGS 4:8-10 CSB

The Shunammite woman simply provided meals for Elisha and a place to stay. It wasn't anything fancy but it made a difference to Elisha. Life is crazy busy and setting aside time to do something thoughtful or generous doesn't always happen. But generosity and thoughtfulness don't have to be complicated—they can be something that we incorporate into our daily life. Maybe it's a simple act of kindness—buying coffee for the person behind you or offering to put away a stranger's shopping cart for them. Every act of thoughtfulness and generosity matters and makes an impact in someone's life.
Shop Candles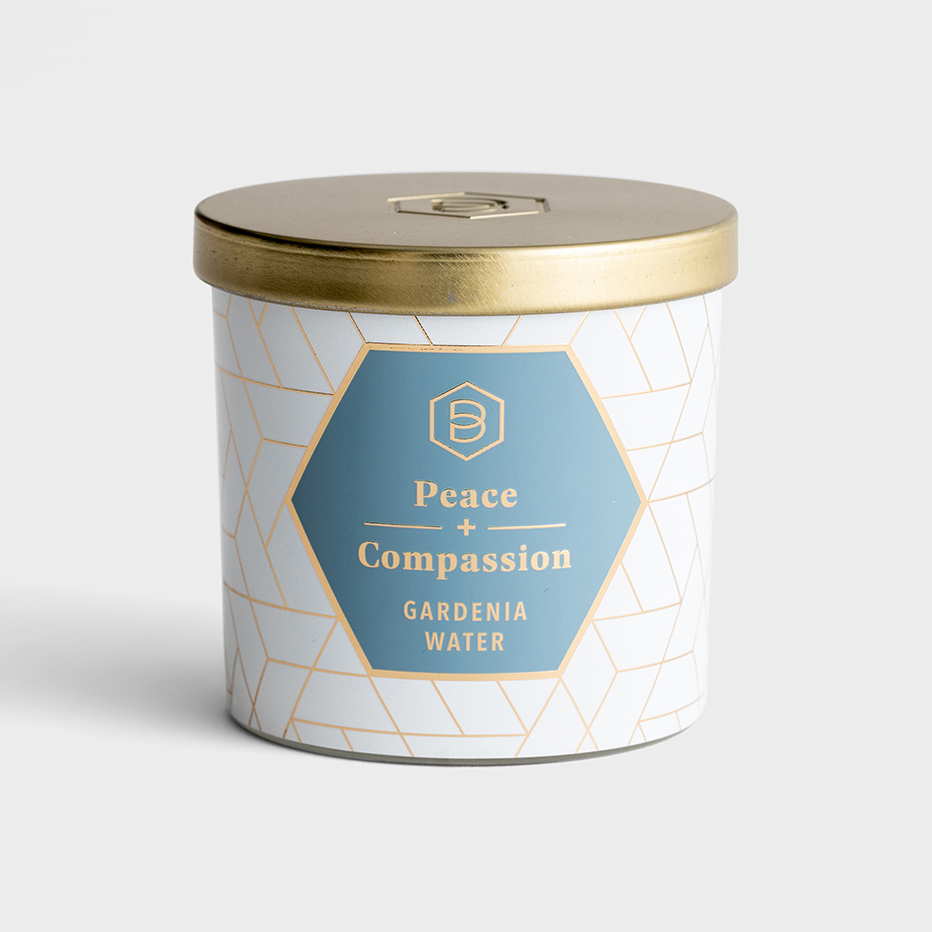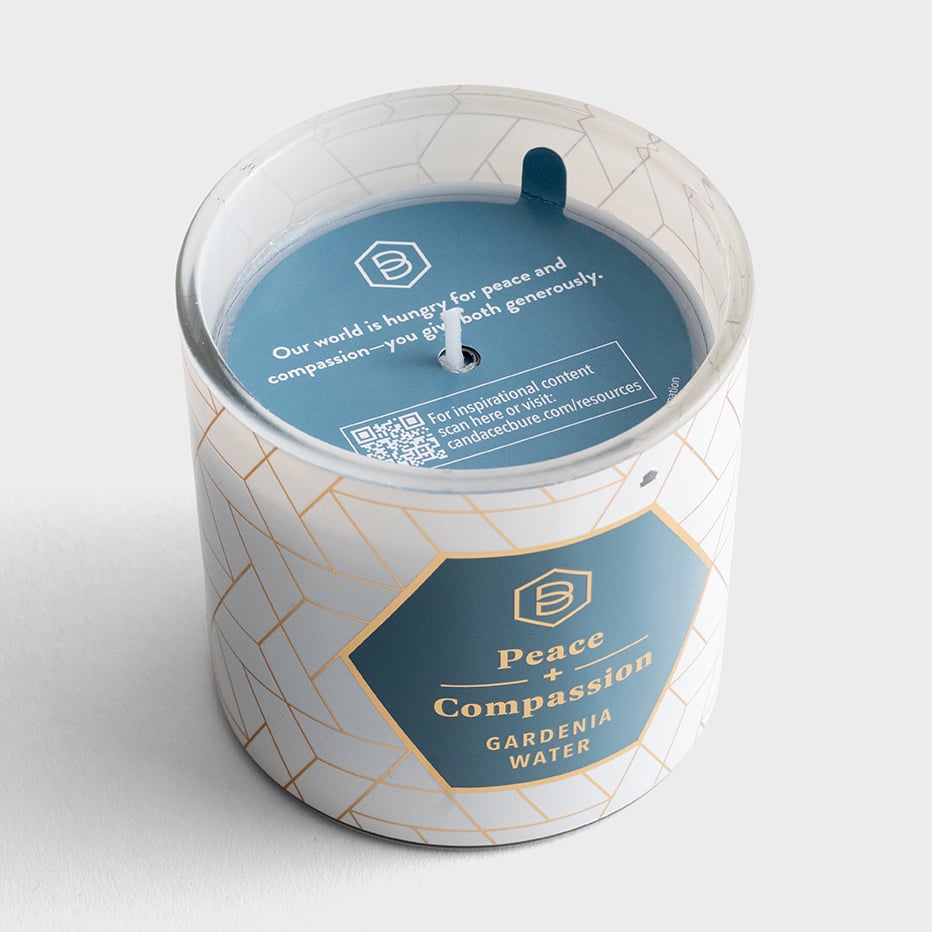 Peace + Compassion
^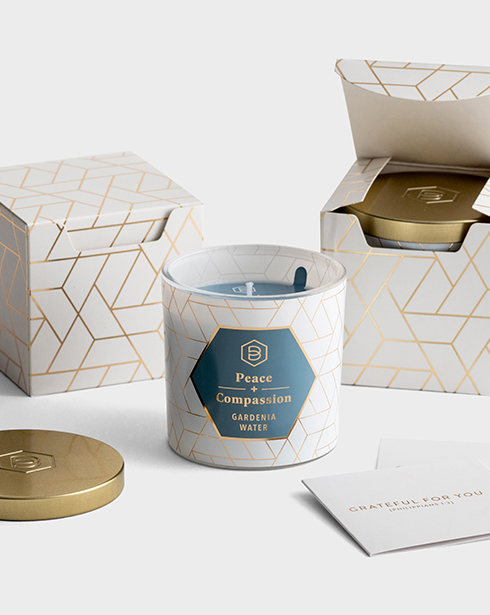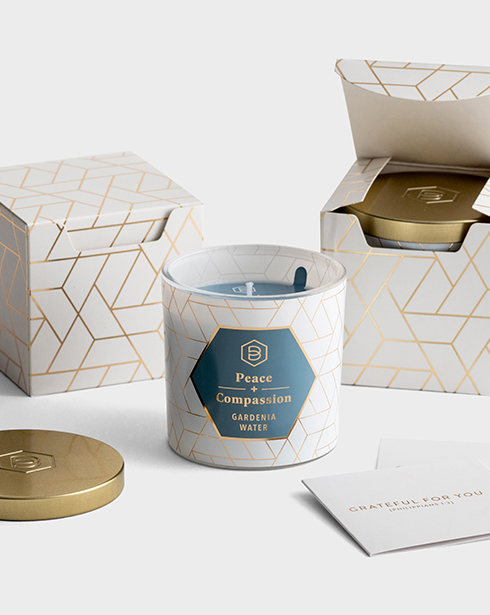 Who do you think of when you hear the word compassion? Maybe you think of Mother Teresa whose life and legacy of compassion continue to impact the poor in India. Or maybe you think of Oskar Schindler whose compassion saved the lives of 1,200 people during World War II. Maybe you have a friend who shows compassion by volunteering at a local homeless shelter or sponsoring a child through Compassion International. Compassion is a powerful thing—it is empathy in action. And compassion has the power to dramatically impact the lives of those it touches—bringing hope and even peace to others' lives.

One woman who embodied compassion that led to peace was a woman named Deborah. She served as a judge over ancient Israel. During that time the Israelites were greatly oppressed and ruled by a foreign king. God heard the cries of the Israelites and He moved Deborah with compassion to help free them from oppression and lead them into peace. Deborah dispatched Barak, an Israelite military commander, to raise up an army and battle their oppressors. Deborah even went the extra mile—showing Barak compassion by accompanying him to the battle when he asked. Barak led the army to defeat their oppressors, resulting in 40 years of peace.
Read More
Isn't it amazing what can happen when we take the time to show compassion? Showing compassion can change someone's day or even their life.It can transform a community. And it can even lead to peace.Isn't that amazing!?!

Read the full story of Deborah in Judges 4 & 5

The Israelites cried out to the LORD, because Jabin had nine hundred iron chariots, and he harshly oppressed them twenty years. Deborah, a prophetess and the wife of Lappidoth, was judging Israel at that time. She would sit under the palm tree of Deborah between Ramah and Bethel in the hill country of Ephraim, and the Israelites went up to her to settle disputes.

She summoned Barak son of Abinoam from Kedesh in Naphtali and said to him, "Hasn't the LORD, the God of Israel, commanded you: 'Go, deploy the troops on Mount Tabor, and take with you ten thousand men from the Naphtalites and Zebulunites? Then I will lure Sisera commander of Jabin's army, his chariots, and his infantry at the Wadi Kishon to fight against you, and I will hand him over to you.' " Barak said to her, "If you will go with me, I will go. But if you will not go with me, I will not go."

"I will gladly go with you," she said.

JUDGES 4:3-9 CSB

Look for moments to bring compassion to a situation and you might just find that peace follows.
Read Less
Shop Candles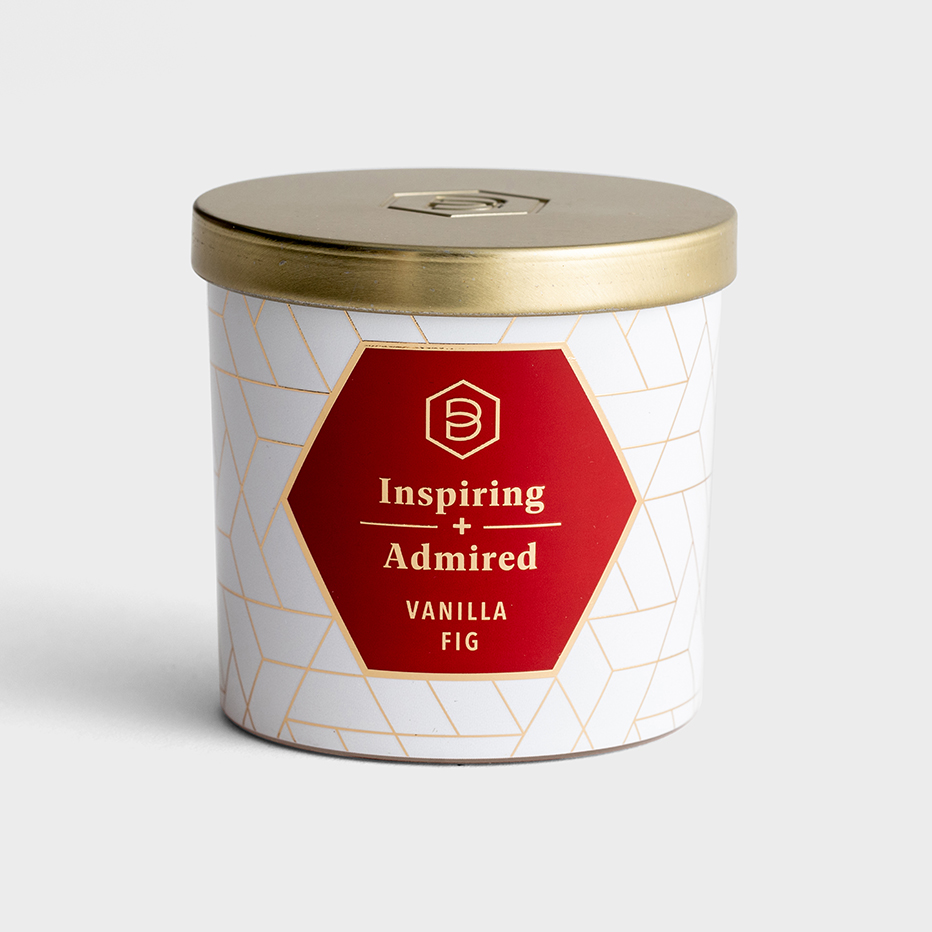 Inspiring + Admired
^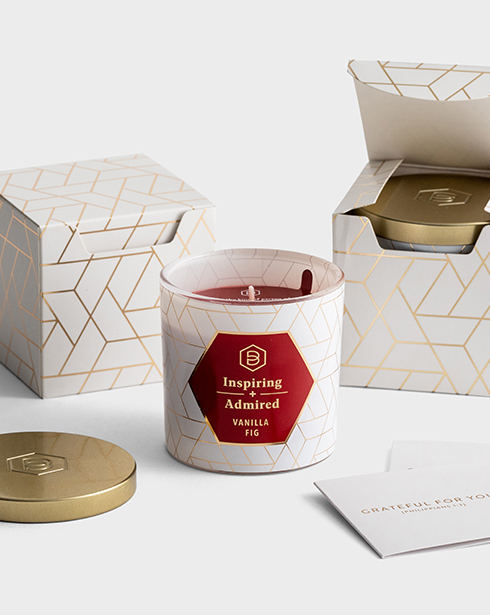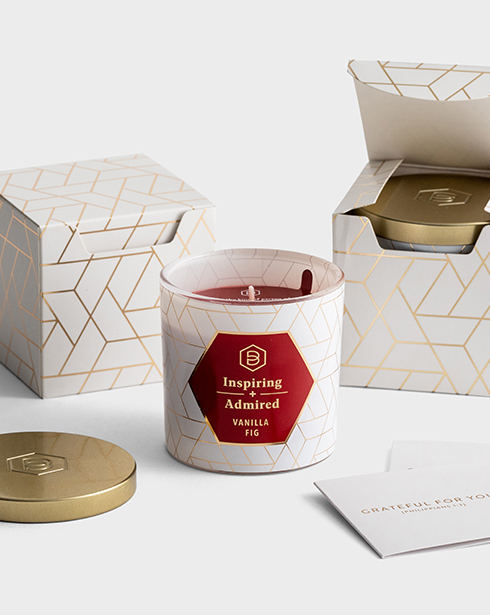 Who do you admire and find inspiring? Chances are you admire them because of their kindness, their generosity, or the sacrifices they've made for others. These are things worth celebrating!

There's something so admirable and inspiring in an act of sacrificial generosity—big or small. Almost 2,000 years ago, one woman performed a simple act of sacrificial generosity that is still being talked about today. In fact, Jesus said she would be remembered for what she had done:

While Jesus was in Bethany at the house of Simon the leper, a woman approached Him with an alabaster jar of very expensive perfume. She poured it on His head as He was reclining at the table. When the disciples saw it, they were indignant. "Why this waste?" they asked.

"This might have been sold for a great deal and given to the poor." Aware of this, Jesus said to them, "Why are you bothering this woman? She has done a noble thing for Me. You always have the poor with you, but you do not always have Me. By pouring this perfume on My body, she has prepared Me for burial.
Read MoreTruly I tell you, wherever this gospel is proclaimed in the whole world, what she has done will also be told in memory of her." MATTHEW 26:6-13 CSB

Jesus didn't undervalue her sacrificial generosity—she honored Him in her actions and He honored her. And there's a valuable lesson we can take away from this—don't undervalue or underestimate the significance your simple acts of sacrificial generosity can have. The impact is probably far greater than you know.
Read Less
Shop Candles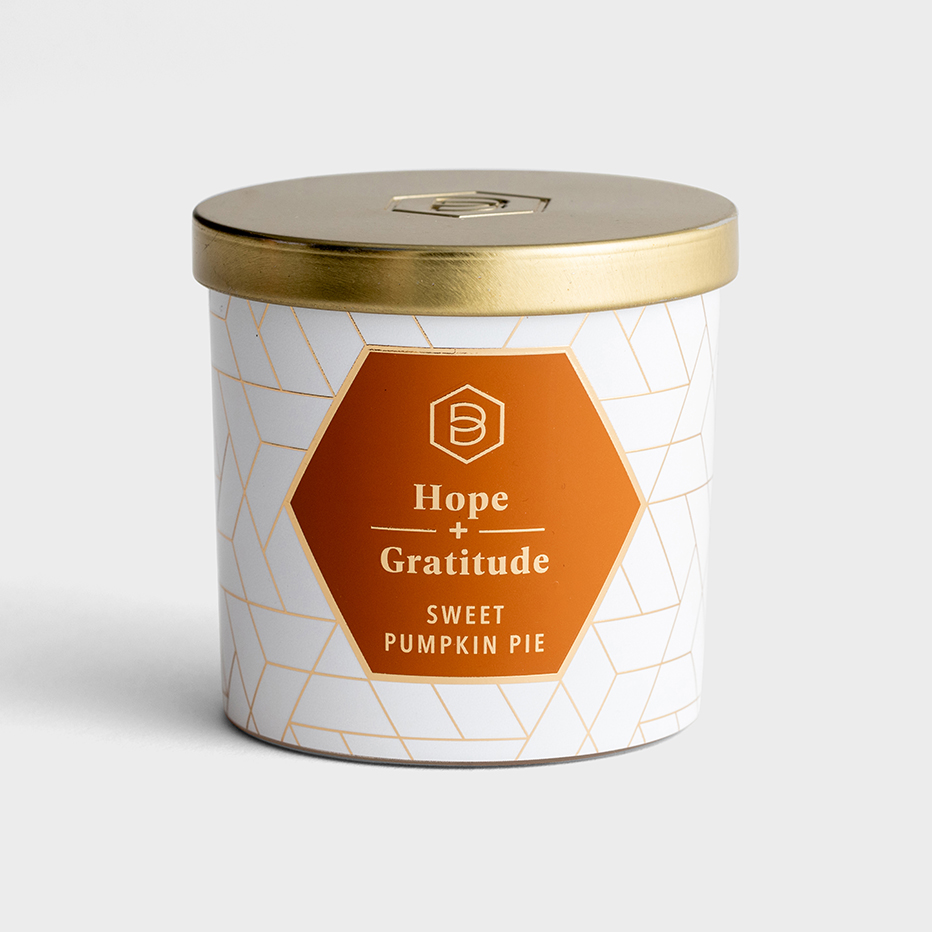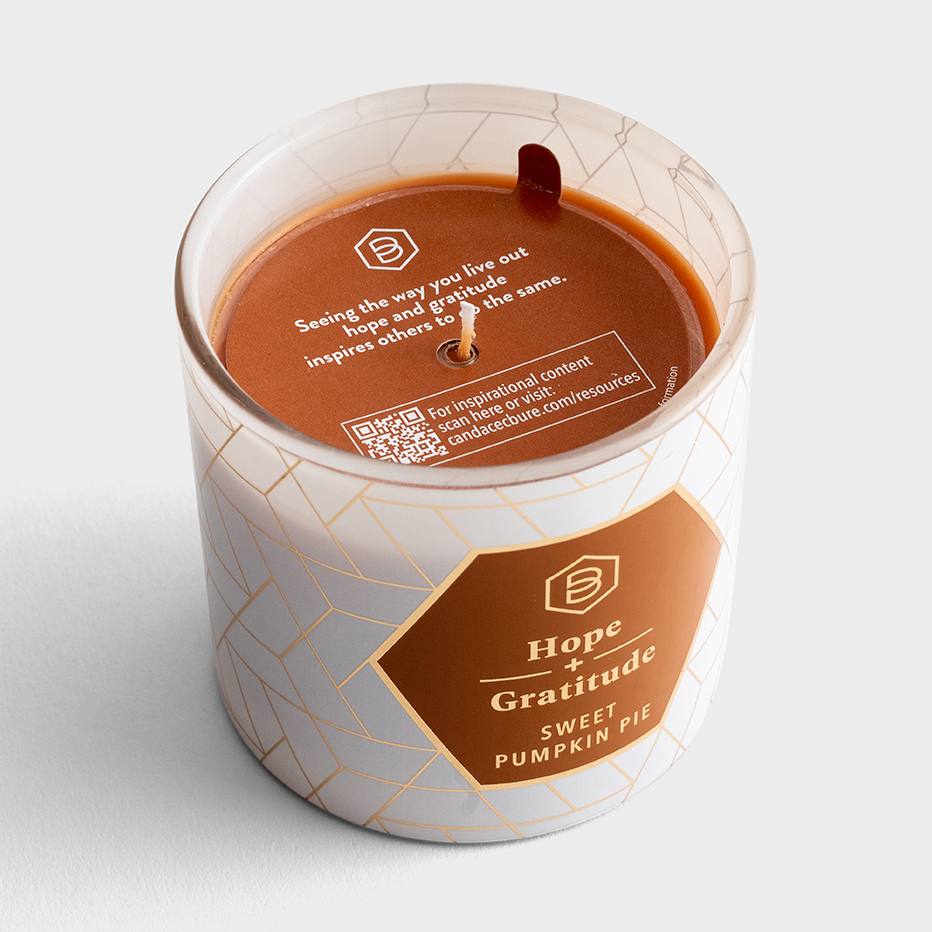 Hope + Gratitude
^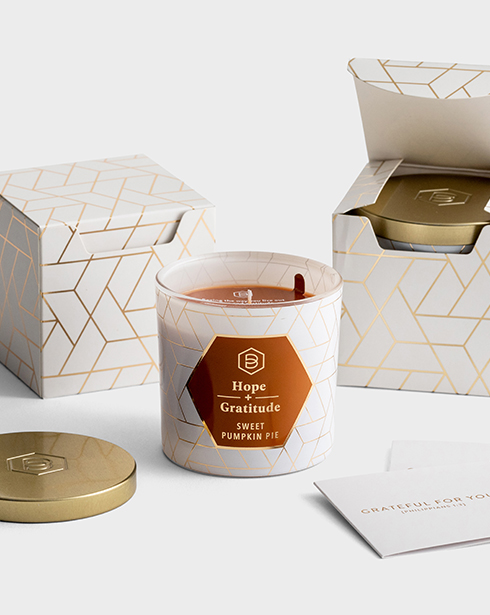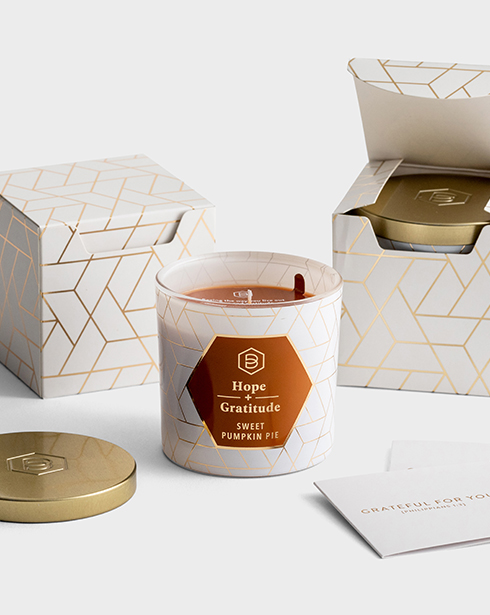 Hope and gratitude are two incredibly powerful attributes—not only can they shape the way we face our circumstances—they have the power to change the way we face our circumstances. The story of Anna in the Bible is a great example of the power of hope and gratitude.

Anna was young when she married her husband and he died only seven years later, leaving her a widow. It would have been easy for Anna to despair and become bitter due to her circumstances. But instead, she chose hope—not hope in her circumstances but hope in God's unchanging faithfulness and His promises. In fact, she dedicated her life to serving God in the temple night and day through fasting and prayer. Here's what the Bible says about Anna:

Anna, a daughter of Phanuel, of the tribe of Asher…was well along in years, having lived with her husband seven years after her marriage, and was a widow for eighty-four years. She did not leave the temple, serving God night and day with fasting and prayers. At that very moment, she came up and began to thank God and to speak about Him [Jesus] to all who were looking forward to the redemption of Jerusalem. LUKE 2:36-38 CSB
Read More
When Anna married her husband, she probably never expected to spend her life this way. She also probably never imagined that one day she would see the long-awaited Messiah—but she did. Mary and Joseph brought Jesus to the temple when He was just eight days old. And Anna knew immediately that He was the Messiah she had hoped and prayed for. When she saw Jesus, she began to express her gratitude to God. Her disappointed hopes for her future with her husband are not what she is remembered for. Instead of bitterness, her legacy was shaped by her hope and gratitude. Wow—so inspiring!

Sometimes attitude follows action. Try choosing hope and gratitude the next time things don't go quite the way you envisioned.
Read Less
Shop Candles